At Vern Dale Water Experts, we carry a full line of cartridge filters for many units. Below, you will see the most common ones we offer. If you don't see yours, give us a call, and we will order the filter for you.
GAC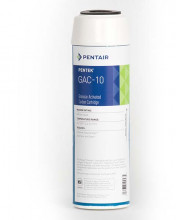 Designed for maximum absorption
Post-filter to reduce carbon fines
Available in a variety of sizes and flow rates
Filter Media: Granular-Activated Carbon
Reverse Osmosis Microline Filter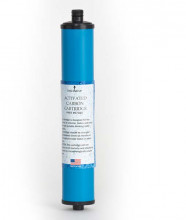 The Microline 6 month filter set includes:
Pre sediment/carbon filter

Carbon block filter

Post carbon filter
Carbon Block Water Filter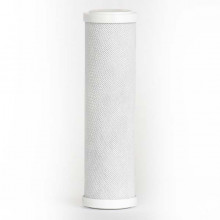 High capacity chlorine taste & odor reduction
Reduces bad taste & odor, chlorine and certain VOCs from drinking water
Effective at filtering Cryptosporidium and Giardia cysts
Nominal 0.5-micron rating
Reverse Osmosis Champ Filter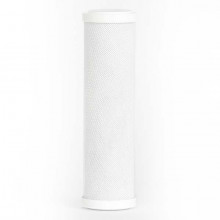 The 6 month filter set includes:
Pre sediment filter
Carbon block filter
Post carbon filter
R50 BB filter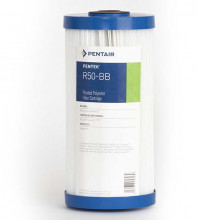 High quality, great value replacement filter
Filters particles down to 50 microns in size
Easy installation and filter exchanges within minutes
Provides fresh, cleaner tasting water throughout your home
Sediment Filter Pleated R-50 Micron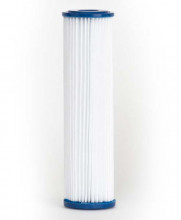 Pleated design maximizes dirt-holding capacity
Versatile and reusable, allowing for a variety of uses
Durable polyester media
Reverse Osmosis Microline Membrane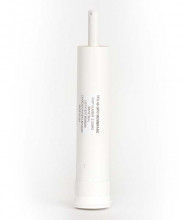 Made of a thin film composite
Flow rate of 50 gallons per day
Not chlorine resistant
A carbon filter must be used before the TFC-50 Membrane
Manufactured in the United States
Reverse Osmosis Champ Membrane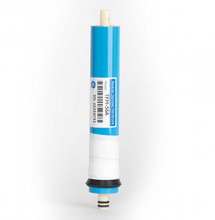 Unique reverse osmosis membrane technology, provides medical grade filtration, removes larger than 0.0001um, such as organics, metal ion, cancer-organic substance, and other soluble salt in water.
FS-TFC RO membrane tested by independent third-party to meet NSF/ANSI 58 standards, ensure safety and non-toxicity.
The standard 1812 size of 12" overall length, 1.8" diameter, can take place of Ispring, APEC, CSM, Dow Film Tec, GE and other 1812 /2012 model membranes, applied for residential RO purifier of any brand.
FS-TFC 50 GPD RO membrane filter can handle a capacity of purifying 50 gallons water per day, at 98% stabilized rejection rate.
Sediment Filter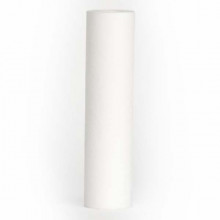 String-wound design reduces fine sediment from a variety of fluids
Filter Media: Polypropylene Fiber Cord
Withstands temperatures up to 165˚F (73.9˚C)
10BB Housing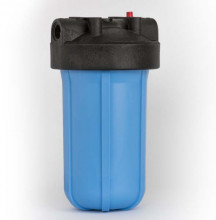 Filter Housings are ideal substitutes for costly low pressure stainless steel vessels
Big Blue filter housings offer the versatility to meet all of your large-capacity filtration needs, including high-flow and heavy-sediment applications
The extra large housing allows for greater cartridge capacity, reducing the number of vessels required for high-flow rate applications
The Pentek Big Blue 150469 Housings are compatible with a broad range of chemicals
Reinforced polypropylene housings have excellent chemical resistance and are ideal for many residential, commercial and industrial applications